Redmi Note 10 is scheduled to launch on 4th March and we have already had a clear idea of what to expect from the smartphone. But days before the launch, the Redmi Note 10 has suffered a major spec leak. Let's find out exactly what Xiaomi is offering on the Redmi Note 10.
Also Read: Redmi K40 Series Debuts in China – Starts at CNY 1,999 (~INR 22,520)
Redmi Note 10 to come with a 5MP Super-Macro Camera
Xiaomi has been building a lot of hype with the Redmi Note 10, especially considering its barely a mid-ranger. Fact of the matter is, Xiaomi is heavily banking on Redmi Note 10's success after the mediocre market performance of Redmi's Note 9 smartphone. But days before the launch, a major leak has exposed some crucial specifications. Will this play out to be the greatest boon for the Redmi Note 10?
The leak came as some photos of the retail packaging on Facebook. These images give us a clear insight into Redmi Note 10's hardware. The product label stuck onto the screen mentions a 6.43″ AMOLED display with a centre hole punch cut at the top for the front camera. We also get to know that the Redmi Note 10 will come powered by Qualcomm's 11nm Snapdragon 678 SoC.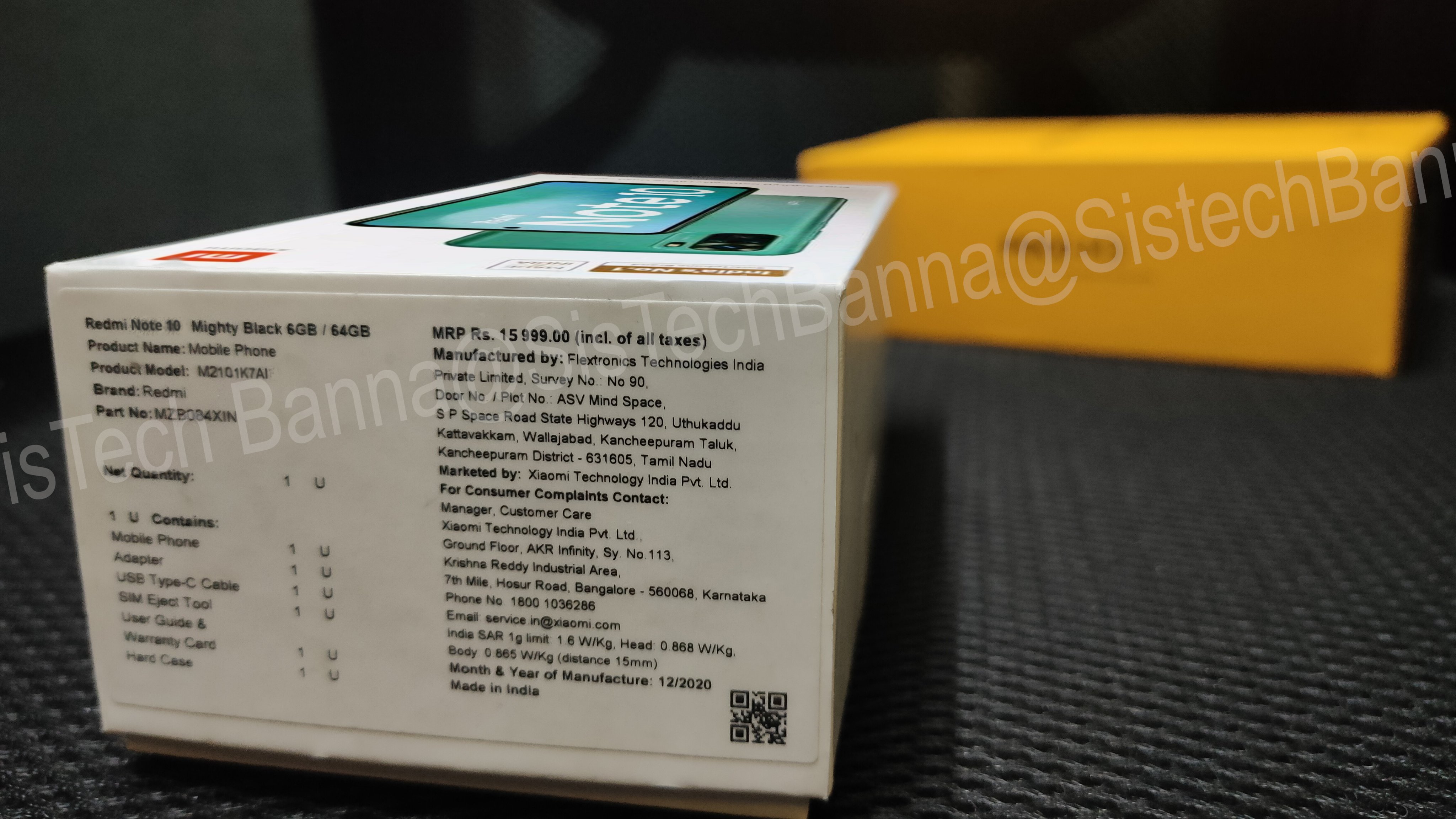 As per the norm, the Redmi Note 10 will feature a quad-camera set up at the back. The Redmi Note 10 Pro will be offered with 108MP while Redmi Note 10 will settle for a 48MP quad-camera set-up. The new 5MP Super-Macro camera is being heavily marketed by Manu Kumar Jain, Global VP, Xiaomi. Redmi Note 10 will draw power from a 5000mAh battery with support for 33W fast charging. This would the first non-Pro Redmi devices to feature such high charging rates.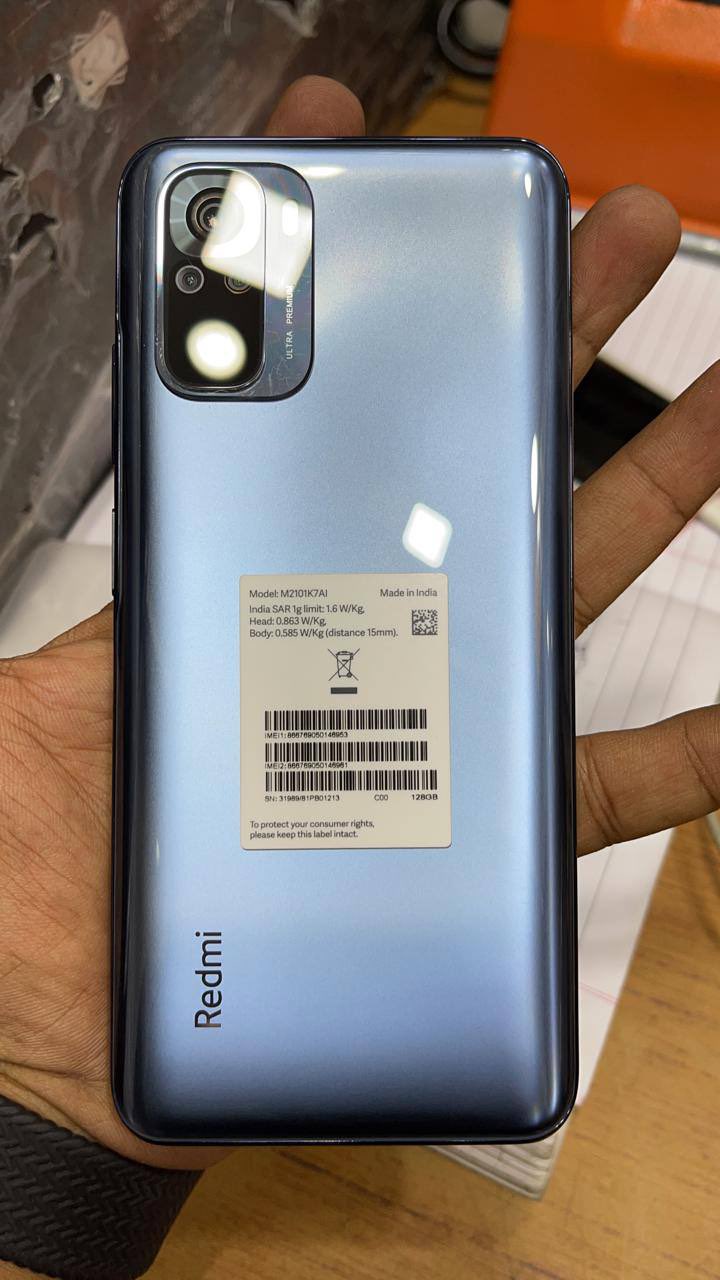 Alongside, the Redmi Note 10 will also feature a Type C port, a 3.5mm headphone jack, an IR blaster and will come out of the box with Android 11 with MIUI 12 on top.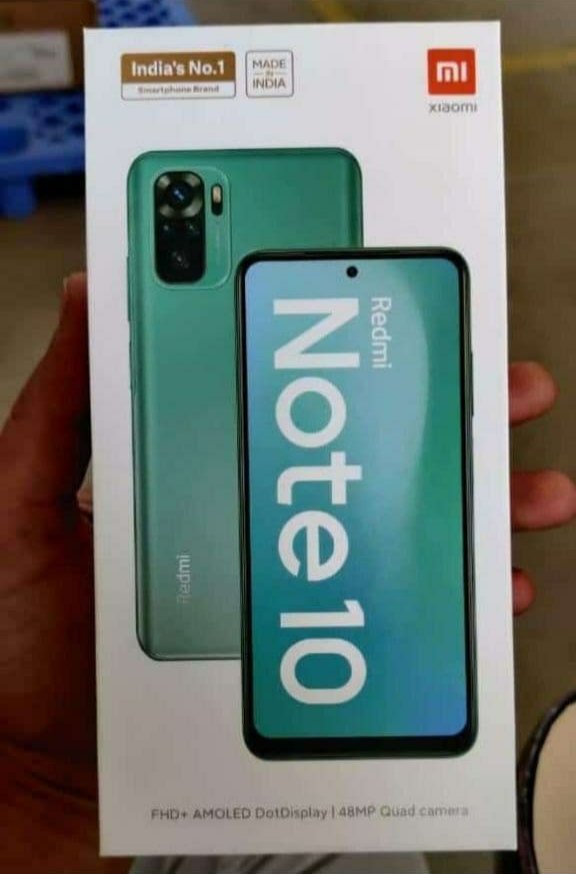 Redmi Note 10 Estimated Pricing
New leaks also suggest pricing of around Rs. 14,999 (market price) as the box marks up an MRP of Rs. 15,999 for the Redmi Note 10 (6GB+64GB). The 4GB variant will retail for Rs. 1000-2000 lower than the 6GB variant. So the line-up will begin at around Rs. 12,999. The Redmi Note 10 Pro will go up higher but an educated guess makes us believe Xiaomi will keep it just under Rs. 20,000 mark to avoid overlapping with other devices in its own product line.
All the details regarding the Redmi Note 10 shall be cleared out when it launches on March 4th. We will be extensively covering the entire lineup.