Apple didn't reveal any details about the next iPhone yesterday, but that didn't stop them from announcing, presumably what will be the next iPhone's chip — A14 Bionic. Apple's A14 Bionic is the world's first commercially produced chipset that is based on 5nm node technology, which gives it a huge advantage over the Android counterparts. Apple claims that it can even go head-to-head against some computer CPUs. This does sound like massive improvements over other processors (even the iPad Pro 2020's A12Z Bionic), but is it really? Let's take a look.
A14 Bionic: World's Best Chipset?
The chipset will first debut on Apple's latest iPad Air 2020, check the coverage here, and will supposedly power next-generation iPhones. This is the first time Apple is debuting a new A-series on their iPad (ignoring the A12X and A12Z which were built on top of A12 architecture), instead of iPhones. A14 Bionic is a Hexa-core chipset, featuring two high-performance cores and four high-efficiency cores. The two high-performance cores are designed to handle demanding tasks, while the four efficiency cores are designed to handle day-to-day (not-so CPU intensive) tasks to save battery life. A14 Bionic even features a new ISP sensor.
Thanks to 5nm node technology, Apple was able to pack nearly 11.8 Billion transistors in the chipset. We've explained how the nm technology affects the chip operations, and what does it mean for the CPU's efficiency in a separate section below.
The new A14 Bionic chip will deliver almost 40% performance boost over the A12 Bionic chip that featured in last generation's iPad Air, as per Apple. The company doesn't specify if this improvement is in single-thread performance or the multi-thread performance, but nonetheless, the experience should be smooth for the end-user for over four years. The increase over the last year's A13 Bionic is expected to be around 16%, as per Anandtech.
On the GPU side of things, Apple claims the chipset will perform around 30% better than A12 Bionic, thanks to four-core GPU, but this is a mere 8.3% jump from A13 Bionic's GPU capabilities.
Coming to its ML capabilities, the new Neural Engine has 16-cores, boasting of up to 11 Trillion Operations per second (TOPs), which is almost the double of A12 Bionic's 5TOPs and 83% better than A13 Bionic's 6TOPs. This will come in handy in a lot of situations, like Apple's Camera app which now relies heavily on Neural Engine, along with the ISP sensor.
What is nm in Processor, Exactly?
CPUs are made of billions of tightly packed transistors that switch on and off to perform calculations. These transistors are so densely packed that manufacturers are able to pack billions of transistor in a single chip.
The significance of 'nm' in these chips is the distance between the two transistor gates. The lower the distance, faster the electrons can travel between them, and less energy will be wasted in transit (which is generally in the form of heat — hence phones heat up while performing CPU intensive tasks).
Lower nm means that CPU can perform the same task, that a higher nm chip would do, in a short period of time. That means the manufacturer, like Apple with A14 Bionic, won't have to think about heating issues and focus on how to deliver higher throughput through these chips.
A14 Bionic is the world's first 5nm based commercially produced chip. Though it may sound like this chip would be the fastest, it isn't. Let's see how it fares head-to-head against Apple's own A12Z Bionic chip.
Better than A12Z Bionic? Not so.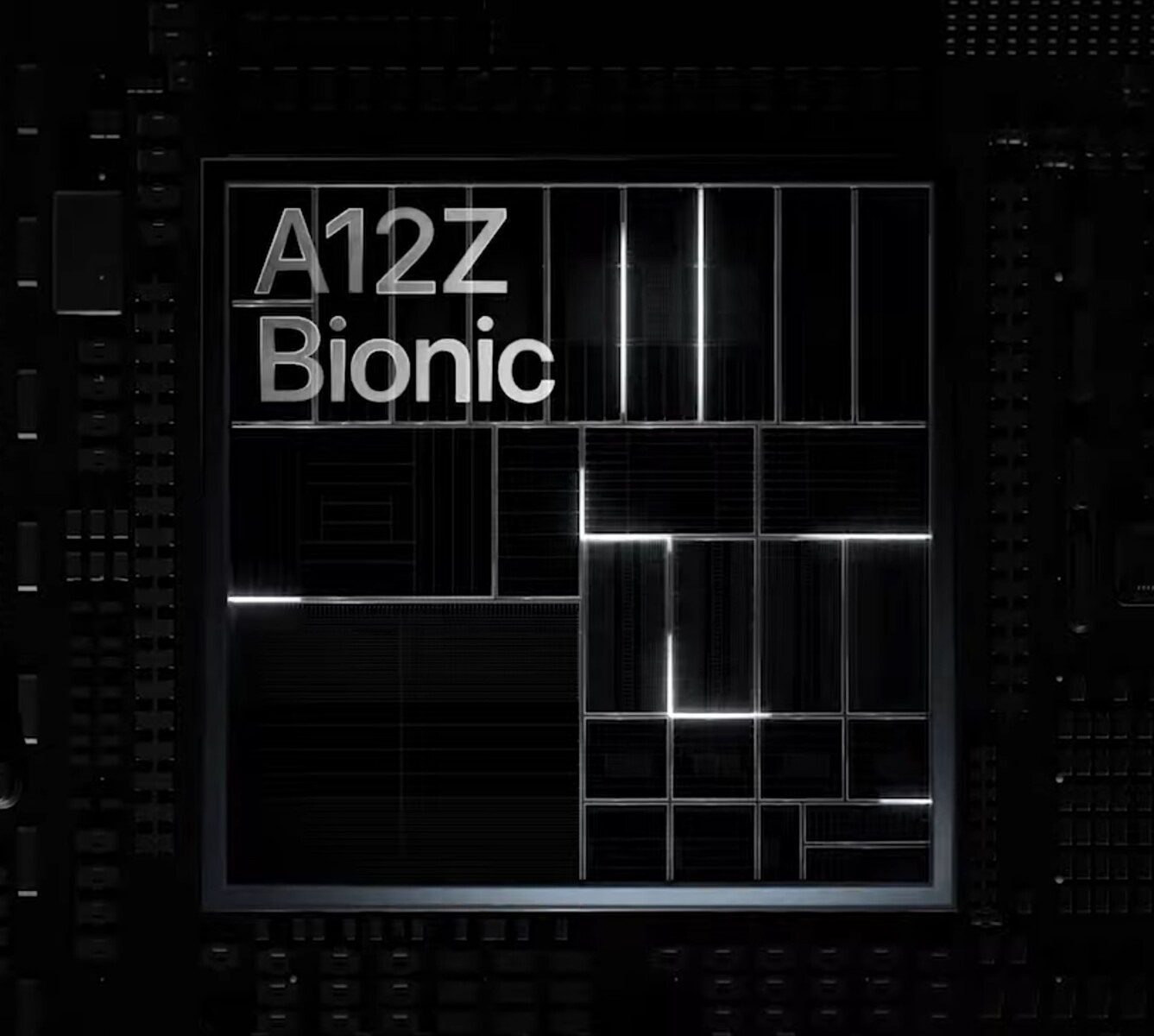 Apple released an iPad Pro in the March of 2020, which featured an A12Z Bionic processor. This processor is based on 7nm node technology, which you can safely say is an outdated technology as compared to A14 Bionic's 5nm, but considering chipset as a whole, one can assume A12Z Bionic is still the winner. The A12Z chip features an 8-core CPU and 8-core GPU, which technically should perform tasks even better than A14 Bionic, though we should wait for the benchmark results.
Nonetheless, the decision of buying a product should never be dependent on a CPU, especially if you considering buying an iPad Air 2020 or an iPad Pro 2020, cause both the devices are so fast that you'll hardly notice any difference the performance of the two.