Ever since Microsoft announced that Windows 10 will be the last ever major version of Windows, Microsoft's been rolling out semi-annual updates to the current iteration of Windows to make it more stable, along with adding new features to it.
Last week, Microsoft announced the Pre-Release version of Windows 10 20H2 Update, and while the Pre-Release version might not be stable enough for daily use, it gives us a good idea about what features we can expect from it whenever it comes out officially.
Windows 10 20H2 Update: Features
One of the major changes that the new update is going to bring is the 'theme-aware Start Menu', that adapts to the theme you're using (Either Dark or Light theme). The update also adds a bit of transparency to the app tiles in Start Menu.
Chromium-Based Microsoft Edge is now default
It's (finally) our time to say goodbye to the (good?) old Microsoft Edge since the 20H2 update will be the first Windows 10 update to ship with the new Chromium-based Microsoft Edge, that has been praised by a lot of users in the tech community. You can even get the new Chromium-based Edge right now. Just head over to this link to download.
Improved 2-in-1 Experience
With the new Windows 10 20H2 update, Microsoft is aiming to improve the overall user experience when using the tablet mode. Icons are spaced better as compared to the current version, and in detachable 2-in-1s, the device will automatically shift to tablet mode when undocked.
Change Display Refresh Rate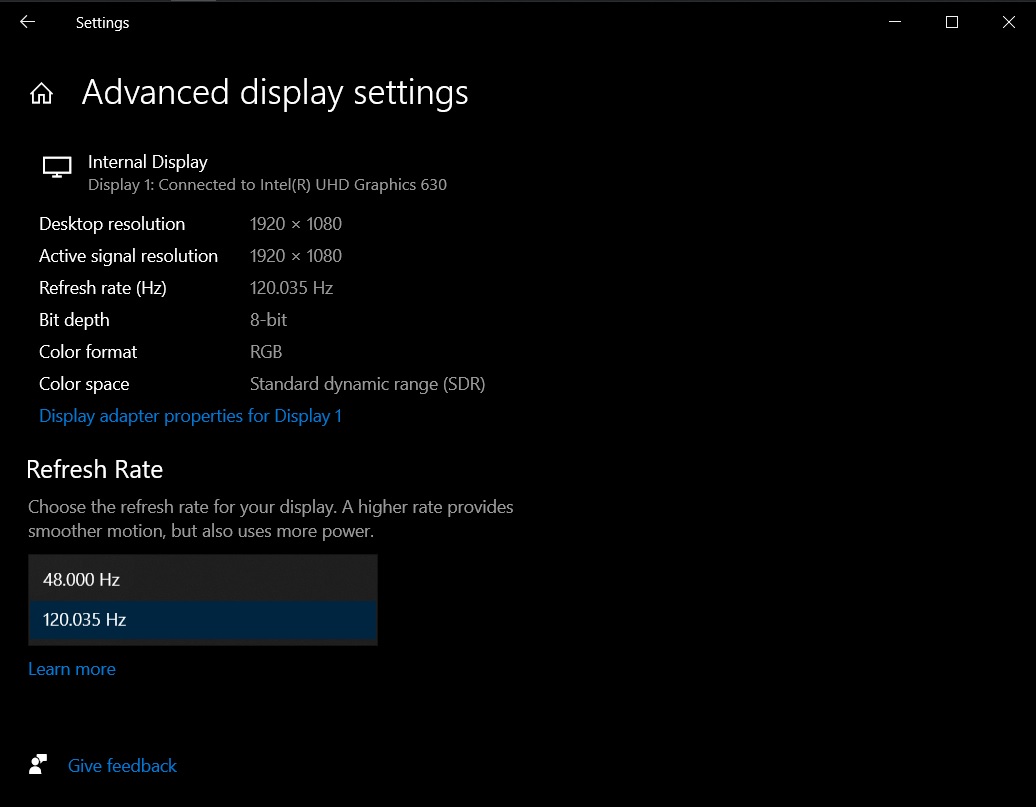 If your laptop/PC supports variable refresh rate, with the new Windows 10 update you'll be able to change the display refresh rate of your device giving more power to the users. You'll find the options under 'Refresh rate' subheading, and you will be able to choose your monitor's refresh rate from the list.
Windows 10 20H2 Update: Release Date
While the list of new features isn't that long, the update's major focus will be implementing fixes to the last major update, released back in May 2020. The final version of the update is expected to be released sometime in November 2020.
You can head over to the Microsoft's Windows Insider website and enrol your device to receive beta updates if you can't really wait for that long.
---
Also Read: Microsoft File Recovery Tool is Here to Recover Deleted Files!