After NVIDIA launched the Turing based RTX 20-series cards, the company made sure that all the top-end 10-series GPUs were taken care of by slashing prices and ceasing the 14nm chip production. Most of the high-end Pascal cards in the market (if at all available) nowadays are overpriced and not worth the extra bucks when you can get the RTX series at the same rate with added features. However, seems like not all the stocks were disposed of in the post-Turing launch phase, and Zotac is selling the prized Pascal flagship for INR 56K on Flipkart. This is nearly 10 grand cheaper than the Turing card of the same caliber, the RTX 2080 that is priced north of 64K (and on an average is slower).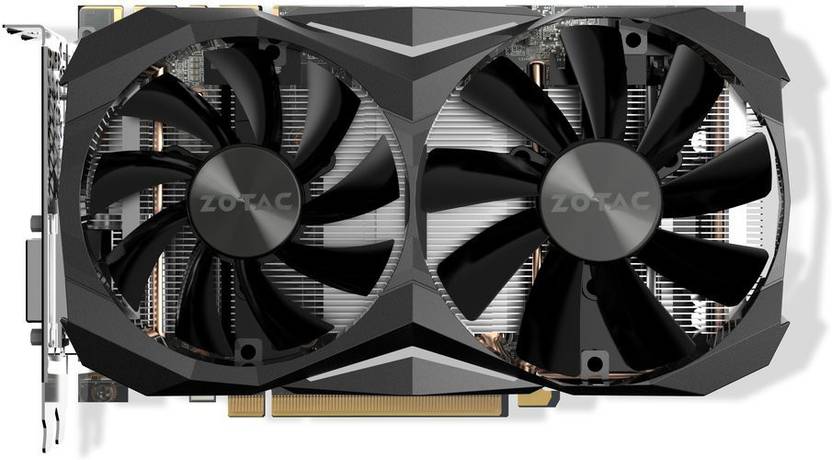 Related:
The GeForce GTX 1080 Ti is a solid card for 4K gaming which I'm currently using in my main setup too. With 11GB of GDDR5X VRAM and the Pascal GP102 chip that powers it, delivers approximately 11,000TFLOPs of single-precision performance. It is ideal for 1440p 100FPS+ Battle Royale gaming or 4K 60FPS if you care more about the eye-candy. The 1080 Ti packs 3584 CUDA Cores, 224 TMUs and 88 ROPs with 2,816MB of L2 cache. The shaders run at a base clock of 1,480MHz and a boost of 1,582 and all this comes in 28 SMs (NVIDIA's graphics processor engine) paired with 11GB of GDDR5X of memory via a 352-bit bus resulting in a total bandwidth of 484GB/s.
If you overlook ray tracing and all the new shenanigans of Turing, then the GTX 1080 Ti is still one of the best consumer GPUs NVIDIA has ever made (next to the RTX 2080 Ti). If you want one, you ought to hurry. These are probably the last few units available in the market and is especially recommended if you have a small factor PC or plan on building one. Here's the link.
Cheers!
Read more: