Motorola's two-year-old modular flagship offering- The Moto Z2 Force now supports '5G' once you plonk the all-new '5G moto mod 'which the company had released last year.
As mentioned above, Users just need to clasp it to the back of their phone just like how they use other moto mods. This is just another phone with which this mod will works with since the time it was launched alongside the Moto Z3 last year. This mod also works with the Moto Z4 smartphone

However, this 5G moto mod costs $350 (roughly ₹24,899.70) if purchased through Verizon and it would cost you significantly less if you upgrade to a conventional 5G-enabled smartphone so, to be honest, this mod isn't really a value for money proportion.
Well, apart from extending the compatibility of this fancy moto mod to work on the older Motorola smartphone, the company has boldly claimed that the mod has been updated to improve upon the network speed which will let to download HD videos and games in just a few seconds.
Another improvement comes in the form of battery optimisation which will allow the mod to charge the smartphone when the laters battery runs out of juice. Also, your smartphone can charge the mod when its battery gets low too. Works just like a mutual relationship. This will enable users to stay connected to a fast network and also ensure that both the phone or mod doesn't give up on each other. And even though the USA was among one of the first countries in the world to support 5G only a few cities support the same. However, Verizon has promised to jack up 5G availability to 30 more cities towards the end of 2019.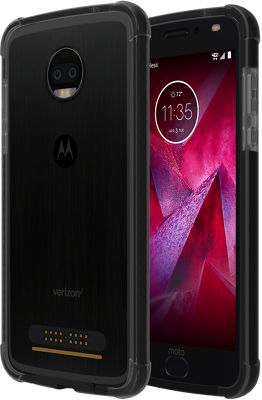 Read Further:
Redmi Note 8 Pro Leaked In Official Renders – What's New?
iPhone 11 Model Leaked By Case Manufacturer – We Get A Closer Look