Recently, Montano, a new brand introduced its Bluetooth 5.0 wireless
earphones as one of Indiegogo pre-launch projects, a pair of comfortable-fit earphones to provide premium sound quality and
stable connection. And we are going wild with speculation and excitement.
UFO Design
Montano is the first earphones company to design their earphones with the concept of "UFO Design" which means the charging case can be used as a spin toy while you listen to music.
Bluetooth 5.0
Montano true wireless earphones powered by is small and lightweight at just 4.4 grams. It comes powered by Bluetooth 5.0 which is the latest version of the Bluetooth wireless communication standard. It is used for wireless headphones and other audio hardware, as well as wireless keyboards, mice, and game controllers. Montano Earphones connect to Siri and Google assistant at stable rates, which makes answering or rejecting calls easier than ever!
HiFi stereo sound & Noise cancellation
Montano 3D earphone guarantees the lightweight, comfortable fit which improves its performance of noise cancellation(reduce 90% of
surrounding noise) and has a very low latency period, of just 60 ms which means you don't have to wait for your music to play after you've already hit the play button, and you can enjoy music like
never before!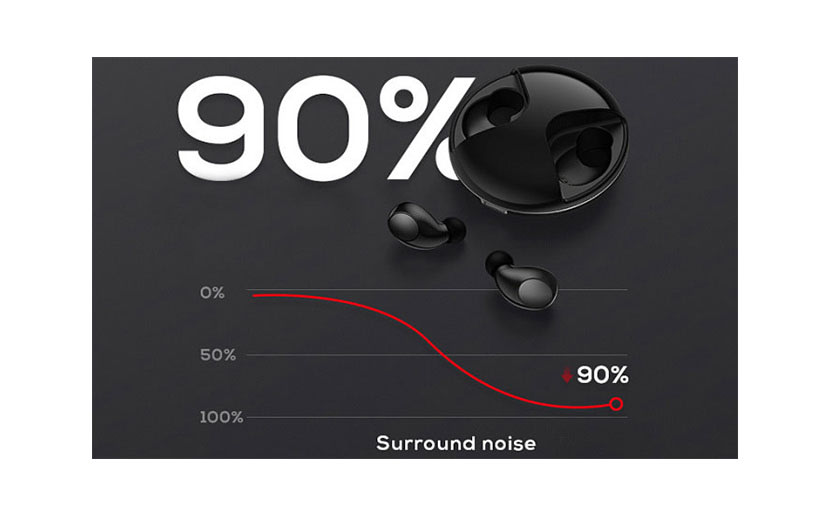 100% Waterproof
Montano Earphones come with an IPX6 rating, that enables it to withstand sweat and light rain. The fact that it is wireless, makes it perfect for all the gym rats and runners out there.
Long battery life
Montano promises a decent battery life of up to 5-8 hours, and with the case you get your earphones fully charged for 8 times. Pretty cool, huh?
What's more, they offer 60% off to early birds who sign up for the headphones here. So what are you waiting for, fellow readers? Head on over there and check them out for yourself.
Watch the YouTube video here.
Read more articles like these here.