The JPR Market Watch Report for Q4 2018 by John Peddie's Research is out and the GPU market took a big hit in the last quarter of 2019. According to the report, AMD shipments declined by 6.8% and NVIDIA by 7.6%.
The main cause of declining shipments can be attributed to the crypto-mining boom and the subsequent decline in its value. This led to excess inventory due to inflation in demand. According to the report, the after-effects will be felt throughout the first two quarters of 2019.
Intel's integrated GPU(iGPU) shipments declined by a mere 0.67% which is a stark contrast to AMD and NVIDIA. Even though iGPUs support OpenCL mining, they are far too weak to get a good hashrate. Moreover, the attach rate of GPUs was almost 6% down from Q3 2018. Even though the PC Market increased by 1.61%, only 27.78% of the shipped systems contained a GPU, which is 3.83% down from the last quarter.
Here are some highlights from the Report:
AMD's overall unit shipments decreased -6.81% quarter-to-quarter, Intel's total shipments decreased -0.67% from last quarter, and NVIDIA's decreased -7.62%
The attach rate of GPUs (including integrated and discrete GPUs) to PCs for the quarter was 135% which was down -5.92% from last quarter
Discrete GPUs were in 27.78% of PCs, which is down -3.83% from last quarter.
The overall PC market increased by 1.61% quarter-to-quarter and decreased -3.79% year-to-year
Desktop graphics add-in boards (AIBs) that use discrete GPUs decreased -10.75% from last quarter
Q4'18 saw a no change in tablet shipments from last quarter
As a consequence, AMD's market share decreased -0.6% and NVIDIA's -0.82% from last quarter. Yearly total GPU shipments decreased -3.3% and desktop graphics decreased -20%.
The JPR Market Watch Report predicts that that Q1 and Q2 2019 will both be flat to up like Q4 2018, which was below the 10-year average of 11.59% increase.

"The channel's demand for add-in boards (AIBs) in early 2018 was out of sync with what was happening in the market"

-Dr. John Peddie, President and Founder of JPR

However, there are other factors which led to a decline in GPU shipments. Last year, NVIDIA released their new Turing line of Graphics Cards at a higher MSRP, hoping to get around the problem of excess inventory. AMD is lacking in the high-end GPU market as their Vega line-up is still suffering from supply issues.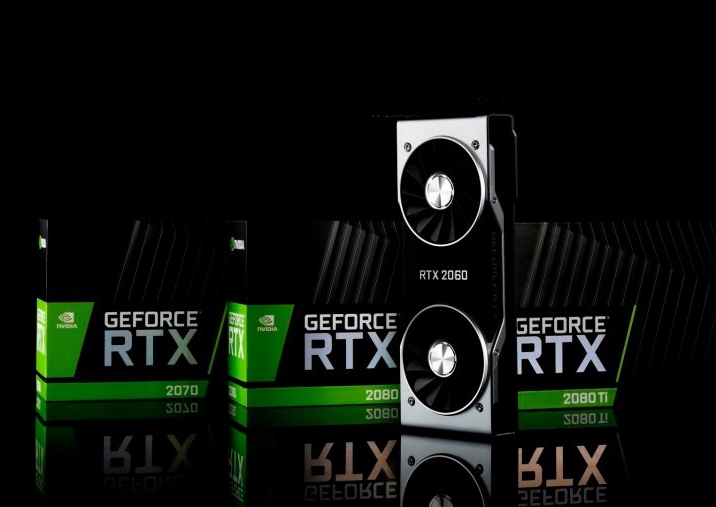 Things, however, are looking to take a turn for the better. With NVIDIA launching their GTX 16 series and AMD's Radeon VII, this might just be a short-term hush in the GPU Market. Moreover, with the rumored AMD Navi GPUs, a comeback looks to be on the horizon.
Further Reading: