India recently started procedures to procure the Dassault Rafale as compared to the previous decision to purchase Eurofighter Typhoons, Using this article I shall try to analyse both the units and compare them on the basis of their merits and demerits.
Dassault Rafale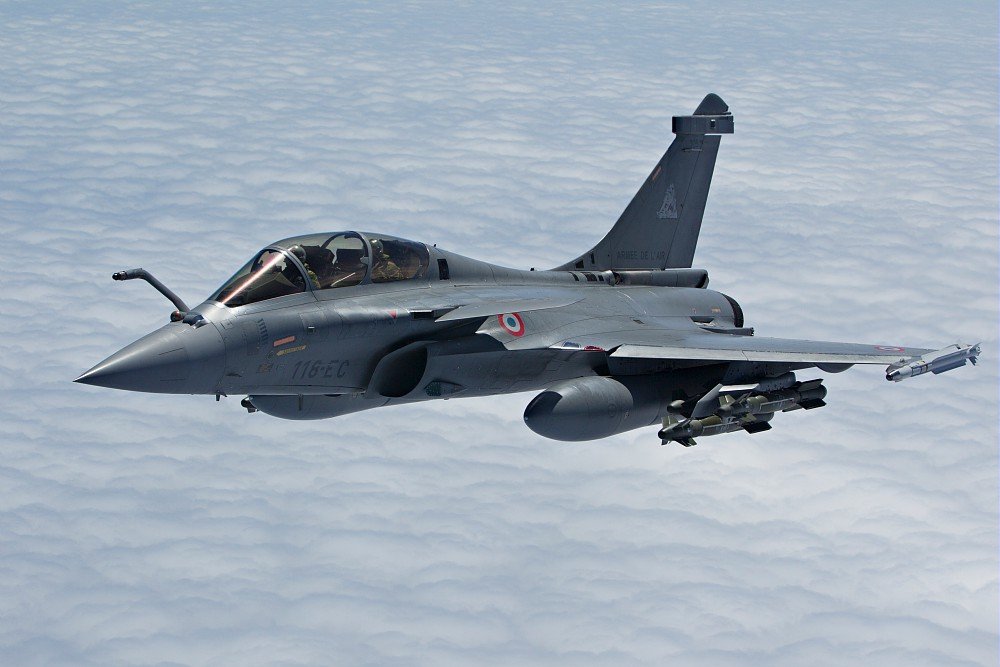 Over the last decades, air forces have always been the first military component engaged in all crises or conflicts, from the Falklands to the Gulf, from Bosnia to Kosovo, from Afghanistan to Libya, and more recently Mali, the Central African Republic, Iraq and Syria.
Military aviation is undoubtedly the most strategic weapon today, both in terms of combat effectiveness and of critical technologies implemented.
In modern warfare, air dominance from day one is a must, so that air-to-ground and air-to-sea operations can be conducted safely and efficiently.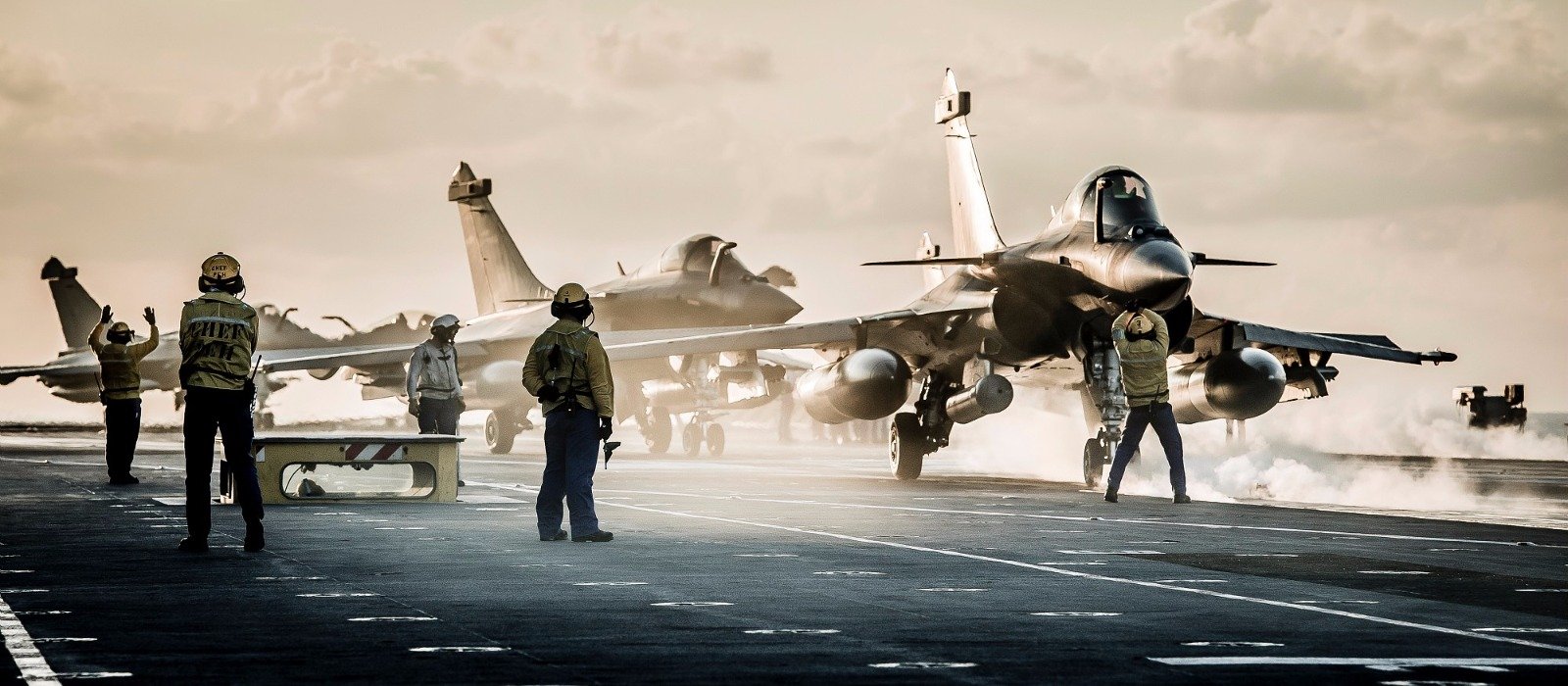 The Rafale is a 9.5 – 10.5-tonne aircraft powered by 2 SNECMA M88 jet engines, each generating up to 16,500 pounds thrust with afterburner.
Canards are used to improve manoeuvrability, especially for snap-shots in short-range dogfights, and radar shaping lowers the aircraft's profile relative to 4th generation competitors like the Mirage 2000 or F-16.
Carrier capability was a prime motivator behind France's decision to go it alone with the Rafale program, and variants exist for both land-based and carrier use.
Specifics of the Dassault Raffale
Dimensions:
| | |
| --- | --- |
| Wingspan | 10.90 m |
| Length | 15.30 m |
| Height | 5.30 m |
Weight:
| | |
| --- | --- |
| Overall empty weight | 10 t (22,000 lbs) class |
| Max. take-off weight | 24.5 t (54,000 lbs) |
| Fuel(internal) | 4.7 t (10,300 lbs) |
| Fuel(external) | up to 6.7 t (14,700 lbs) |
| External load | 9.5 t (21,000 lbs) |
Performances
| | |
| --- | --- |
| Max. thrust | 2 x 7.5 t |
| Limit load factors | -3.2 g / +9 g |
| Max. speed | M = 1.8 / 750 knots |
| Approach speed | less than 120 knots |
| Landing ground run | 450 m (1,500 ft) without drag-chute |
| Service ceiling | 50,000 ft |
Source of Information: https://www.dassault-aviation.com/en/defense/rafale/specifications-and-performance-data/
The above specifics make the Dassault Rafale a highly efficient lightweight competitor to the Eurofighter Typhoon but the article does not end here, if the Rafale is highly powerful in terms of weight specifications then the Eurofighter has a technological advantage.
Eurofighter Typhoon
The Eurofighter Typhoon is in service with 7 customers and has been ordered by two more. The aircraft has demonstrated and continues to demonstrate, high reliability across the globe in all climates. It has been proved itself to be combat ready during operations in Libya, Iraq and Syria.
Typhoon stems from a collaborative project between Italy, the United Kingdom, Germany and Spain, which translates in the industrial participation of Leonardo's Aircraft Division (with a 19% share and the final assembly line in Caselle, near Turin), BAE Systems and Airbus Defense and Space.
The programme also involves other Leonardo divisions, particularly in the avionics and electronics field, which raises Leonardo's programme share to 36%.
A twin-engine, supersonic, single or two-seat fighter, Typhoon incorporates the latest technologies in every area, from structures (with composites and titanium and aluminium alloys) to flight controls (which include direct vocal inputs).
The pilot can use a wide range of the latest and most advanced navigation, warning and attack sensors, fully integrated and capable of exchanging data and information with other aircraft or ground stations. All main parameters are displayed directly on the pilot's helmet visor.
The Typhoon entered service in Italy in 2004 and now equips the 4th, 36th and 37th Wings of the Italian Air Force. In addition to the four partner nations, which have already ordered 472 Typhoons, international customers include Saudi Arabia (72 aircraft), Austria (15) Oman (12), Kuwait (28) and Qatar (24), for a total of 623 aircraft ordered.
The Eurofighter Typhoon Specifications
The aircraft is built with advanced composite materials to deliver a low radar profile and strong airframe. Only 15% of the aircraft's surface is metal, delivering stealth operation and protection from radar-based systems.
Pilots were included in the design from the earliest stages to develop a deliberately unstable airframe that can still be flown effectively. This delivers both superior maneuverabilities at subsonic speeds and efficient supersonic capability to support the widest range of combat scenarios.
Max Speed
Mach 2.0
Thrust
90kNfrom each of the two
EUROJET EJ200 turbofans
Length
15.96m
Max Altitude
Above 55,000ft
Wingspan
10.95m
GENERAL MATERIALS
Carbon Fibre Composites
70%
Metals
15%
Glass Reinforced Plastics (GRP)
12%
Other Materials
3%
THE TWIN EUROJET ENGINES
Developing cutting-edge engine technology has been a key part of the Eurofighter Typhoon project from the start. Four global companies have jointly developed the high-performance EJ200 power plants that each provide 90kN of thrust from a small lightweight engine with high strength and high-temperature capability.
The above information is sourced from the original website of the Eurofighter Typhoon and has only been used for the purpose of providing information about both the crafts.
The conclusion that we can draw from the above article is that both the planes are highly advanced and have proven themselves to be combat ready in multiple operations. It would be wrong to say that one is better than the other just on the basis of their specifications.
The major difference that lies is in the cost of the planes, the Dassault Rafale is slightly more expensive than the Eurofighter Typhoon but nevertheless has many advanced capabilities which justify its cost.
It would be wrong to say that one aircraft is better than the other but for the sake of this article, I would prefer to declare the Eurofighter Typhoon a clear winner when comparing its specifications and its cost.
Further Reading: