Intel hasn't been doing a whole lot this past well…decade. We've been seeing the same 14nm Skylake core over and over again for the past 4-5 years, beefed up multiple times to give the impression of a notable upgrade. Although team blue finally delivered its first 10nm processor based on the Ice Lake design, these are still limited to the mobility market and if sources are to be believed, that won't change anytime in the future.
From what we know, the next two generations for the desktop market, Comet Lake-S, and Rocket Lake-S will also be based on the same 14nm node. However, the socket and chipsets will be getting a major update. Not sure for what, since it's the same Skylake core once more, but in time we'll see. The naming scheme will be retained though, Z490 for the top-end, B460 for mid-range and H410 for entry-level chips.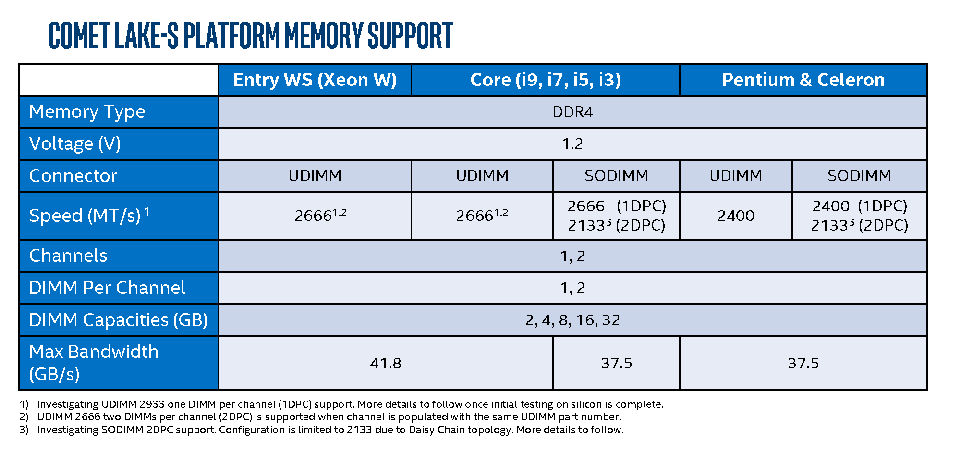 Out of these three, I reckon the Z490 will most likely be getting this upgrade. After all, the 10th Gen Core i9-10900K is the only chip getting a core count uplift from 8 to 10. Naturally, these new motherboards won't be compatible with existing Coffee Lake parts (cos Intel).
The 10th Gen Comet Lake-S lineup is expected to launch sometime in April 2020 along with the LGA1200 socket as well as the 400 series chipset. The core upgrades to these chips include boosts to cache size, frequency, the inclusion of hyper-threading across the board and an increase in the core count of the flagship i9 chip. This might just work if Intel prices them right. After all, the 9th Gen Coffee lake lineup despite being based on the dated 14nm node still manages to compete with the 7nm AMD Ryzen 3000 chips in gaming.