The Federal Trade Commission has confirmed that it is investigating Facebook and it's privacy practices after it was revealed that the company allowed Cambridge Analytica access to the personal data of some 50 million Facebook users without their expressed consent.
The latest blow to the social network was the revelation that it had been scraping call data from Android phones for years, meaning that people who had the Facebook app on their phone were handing over the numbers they called and texted and received replies from.
On Sunday Zuckerberg took out full-page ads in nine major US and British publications to apologize for the Cambridge Analytica scandal. The ads, apologizing for a data breach that leaked details from 50 million Facebook users, ran in the New York Times, Washington Post, and Wall Street Journal in the US. They also ran in the Mail on Sunday, The Sunday Times, The Observer, Sunday Mirror, Sunday Express, and Sunday Telegraph.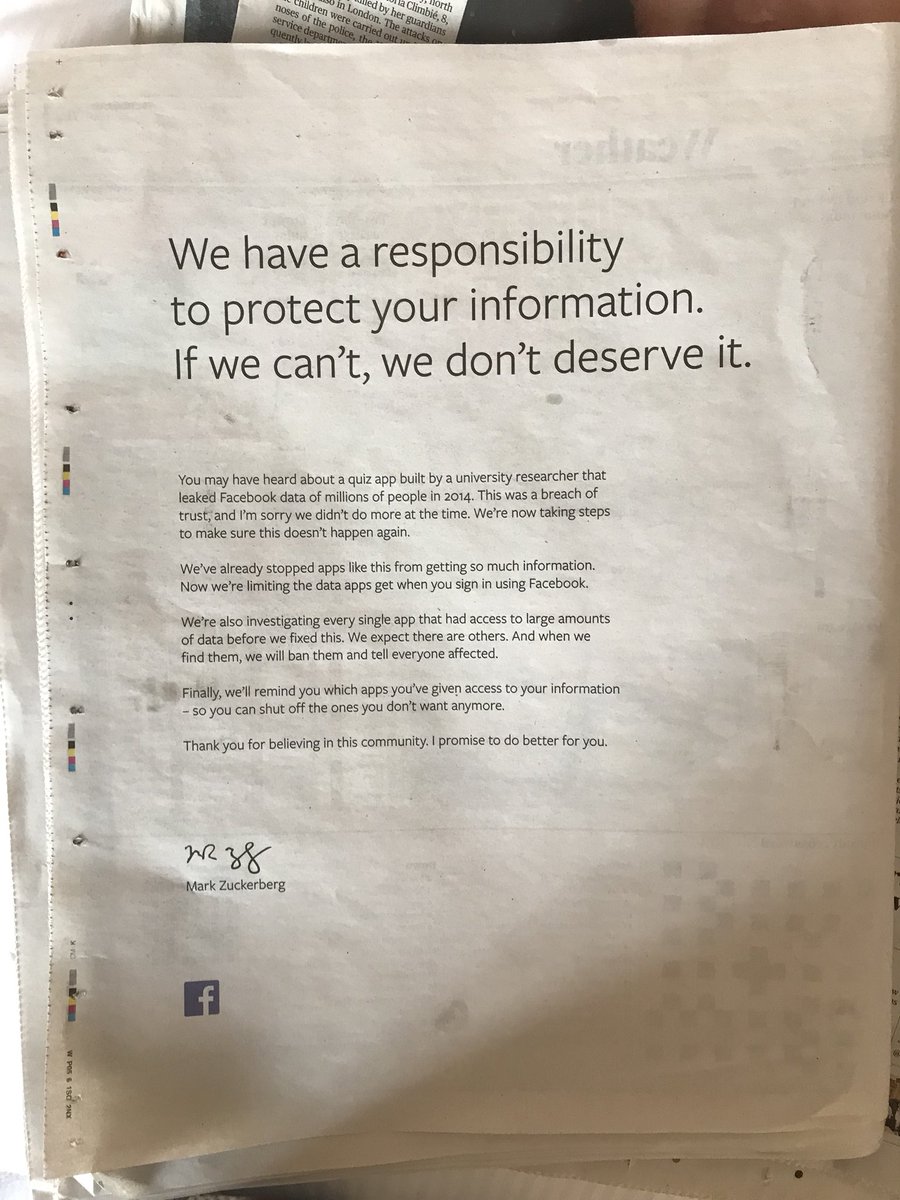 The ads, done in simple black text against a plain white background, were headlined: 'We have a responsibility to protect your information. If we can't, we don't deserve it.'
'You may have heard about a quiz app built by a university researcher that leaked Facebook data of millions of people in 2014,' the apology begins.
'This was a breach of trust, and I'm sorry we didn't do more at the time. We're now taking steps to make sure this doesn't happen again.'
'We've already stopped apps like this from getting so much information. Now we're limiting the data apps get when you sign in using Facebook.'
'We're also investigating every single app that had access to large amounts of data before we fixed this. We expect there are others. And when we find them, we will ban them and tell everyone affected.
'Finally, we'll remind you which apps you've given access to your information – so you can shut off the ones you don't want anymore.'
'Thank you for believing in this community. I promise to do better for you.'
Facebook said in a statement on Monday that the company remains "strongly committed" to protecting people's information and that it welcomes the opportunity to answer the FTC's questions.
Tom Pahl, the acting director of the FTC's Bureau of Consumer Protection made the announcement in a statement which immediately send Facebook's share price plunging. He also raised the prospect of a hefty fine for Mark Zuckerberg's social network because it had entered into a consent decree in 2011 about the use of personal data and any breach of that can be punished by the regulator. Privacy Legislators have called on CEO Mark Zuckerberg to testify before Congress, and the attorneys general of three states have launched investigations.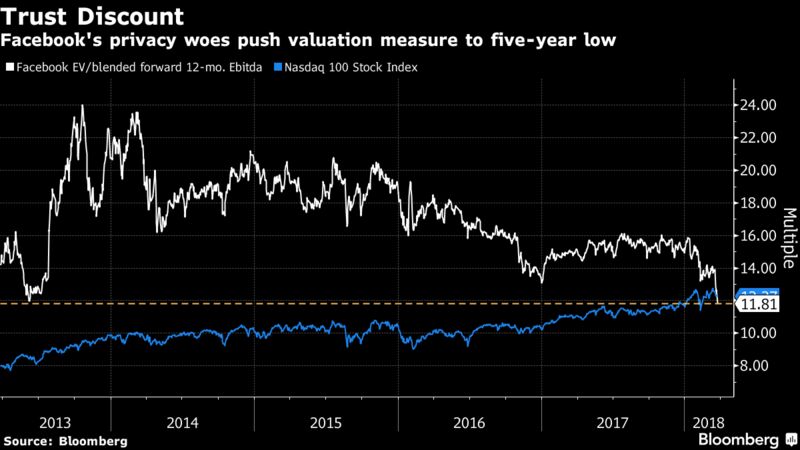 "The FTC is firmly and fully committed to using all of its tools to protect the privacy of consumers," Tom Pahl, said in an emailed statement Monday.
Full Statement of FTC was as follows
The FTC is firmly and fully committed to using all of its tools to protect the privacy of consumers. Foremost among these tools is enforcement action against companies that fail to honor their privacy promises, including to comply with Privacy Shield, or that engage in unfair acts that cause substantial injury to consumers in violation of the FTC Act. Companies who have settled previous FTC actions must also comply with FTC order provisions imposing privacy and data security requirements. Accordingly, the FTC takes very seriously recent press reports raising substantial concerns about the privacy practices of Facebook. Today, the FTC is confirming that it has an open non-public investigation into these practices.