Instagram and Messenger Merger: Facebook has been hard at work, planning deeper integration of its services, and now it's finally taking shape. Just a day ago, the company announced it's new Accounts Center, that will allow users to cross-share posts between Facebook and Instagram, have unified log in for both the platforms and even share credit card information (for those who use Facebook Pay or Facebook's Ad-services). The company rolled out cross-platform story sharing earlier this year.
Also Read: Facebook Campus by Facebook Promises to be a Student-Only Social Network!
Update unifies Messenger and Instagram DM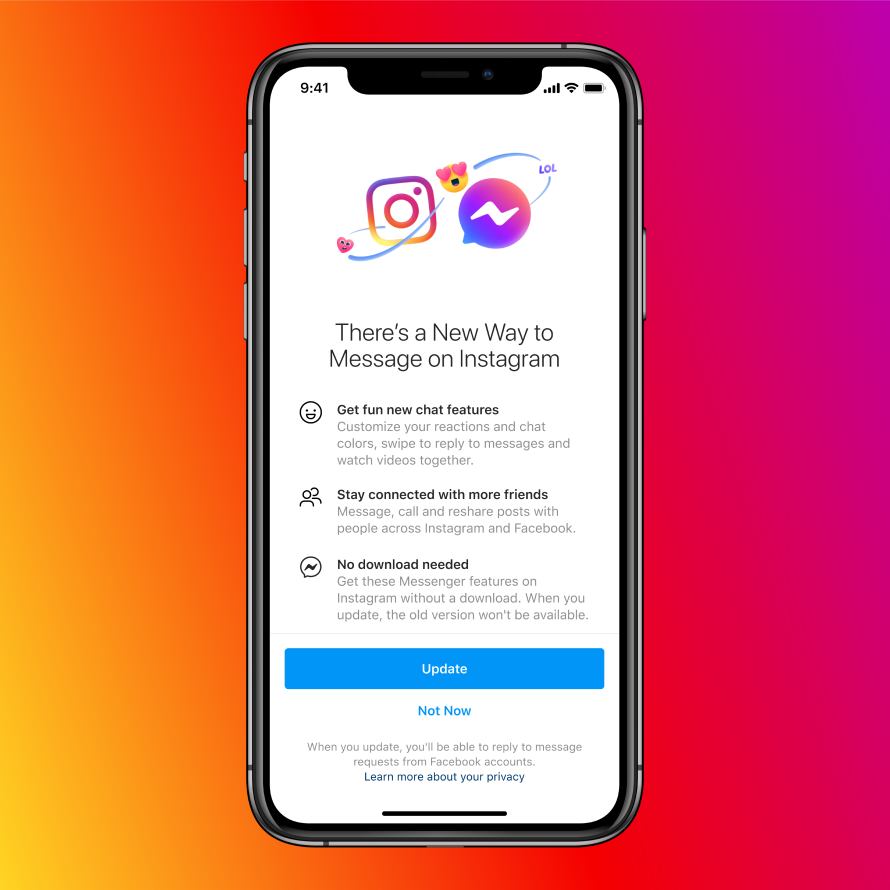 Today, the company announced that it is bringing a massive overhaul to the widely popular messaging and photo-sharing app. The new update brings cross-platform messaging between Instagram and Messenger.
Now, you'll be able to send a text from Instagram's DM to Messenger and vice-versa. Additionally, the update brings much-awaited changes to the DM. One key thing to note here is that this new cross-platform messaging is an opt-in feature, which means the user can choose to update to this experience, but once they do, they cannot roll back to the older look.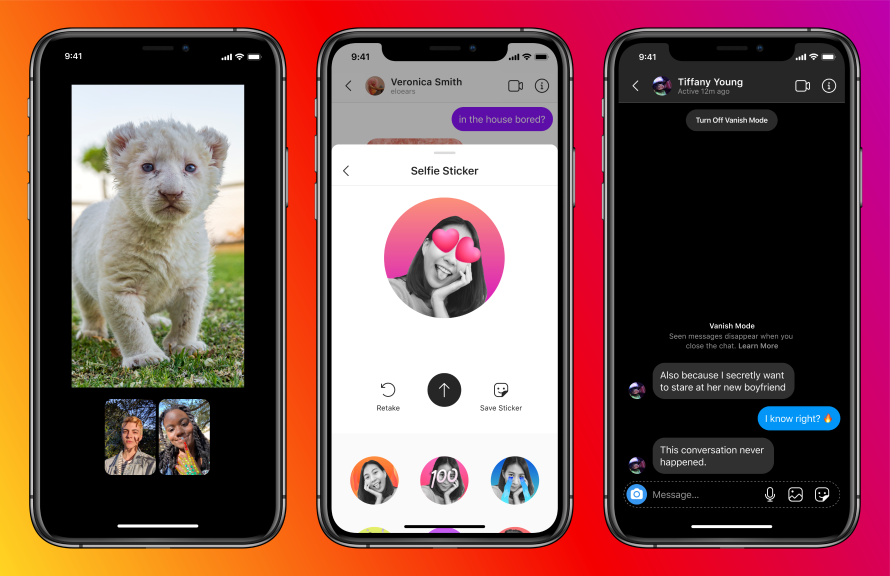 Facebook says that the update brings over 10 features from Messenger to Instagram DM. People using Messenger will, now, be able to reach you on Instagram without you needing to download a new app, and vice versa. You will be able to control where you receive messages and calls, such as in your chats, in your message requests or not at all.
Update Features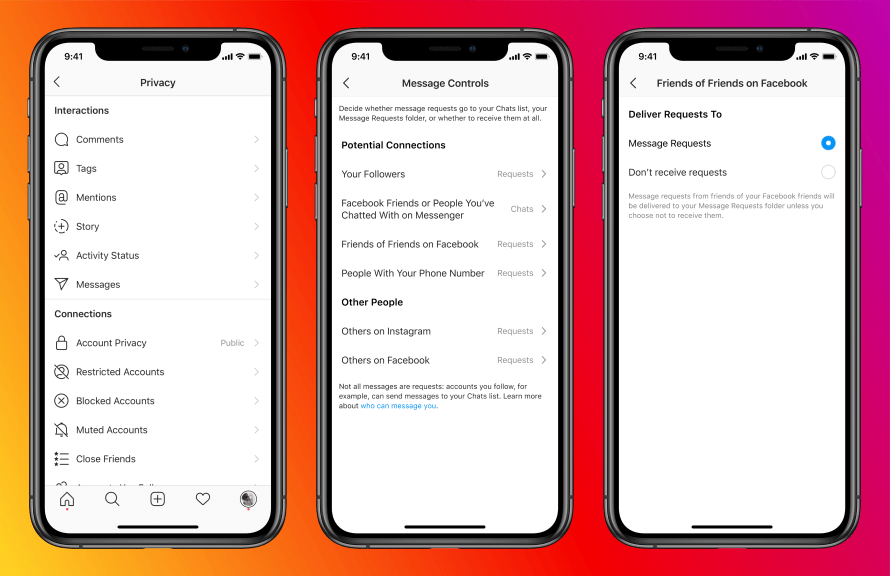 This update brings some of the fantastic features of Messenger app to Instagram's DM. Most notably, you will now be able to reply to a specific message on Insta, a feature users have been asking for, for far too long now. Here are all the features:
Message Forwarding: Finally! You can now forward messages with up to five friends or groups.
Animated Message Effects: These add some visual flair to the messages you send, like iOS' iMessage.
Granular Message Controls: You can now decide who can message you, and who can't.
Selfie Stickers: You can now create a series of boomerang stickers with your selfie (or videos) to use in conversation.
Vanish Mode: Last thing Instagram can copy from Snapchat? Vanish Mode will auto-delete messages from the chat when the other one has seen the chat.
Chat Colours: Instagram is bringing Facebook Messengers' chat colours to its platform.
Facebook says it's testing this 'new experience' in only a few countries around the world, that too with select users. They're planning to bring this to more and more users around the world, but there's no word on when that will happen, yet.