Usually, PCs with high-end components come with multiple cooling mechanisms, including fans, water-blocks, pumps, and radiators. Not Compulab's Airtop3 though which is a high-performance PC aimed at commercial and industrial users. It is a top-of-the-line rig packing an Intel Core i9-9900K and an NVIDIA Quadro RTX 4000, along with support for up to seven displays and five Solid State Drives. The temperatures are kept under control using the company's proprietary natural air-flow technology which eliminates the need for any active fans or noise producing components whatsoever.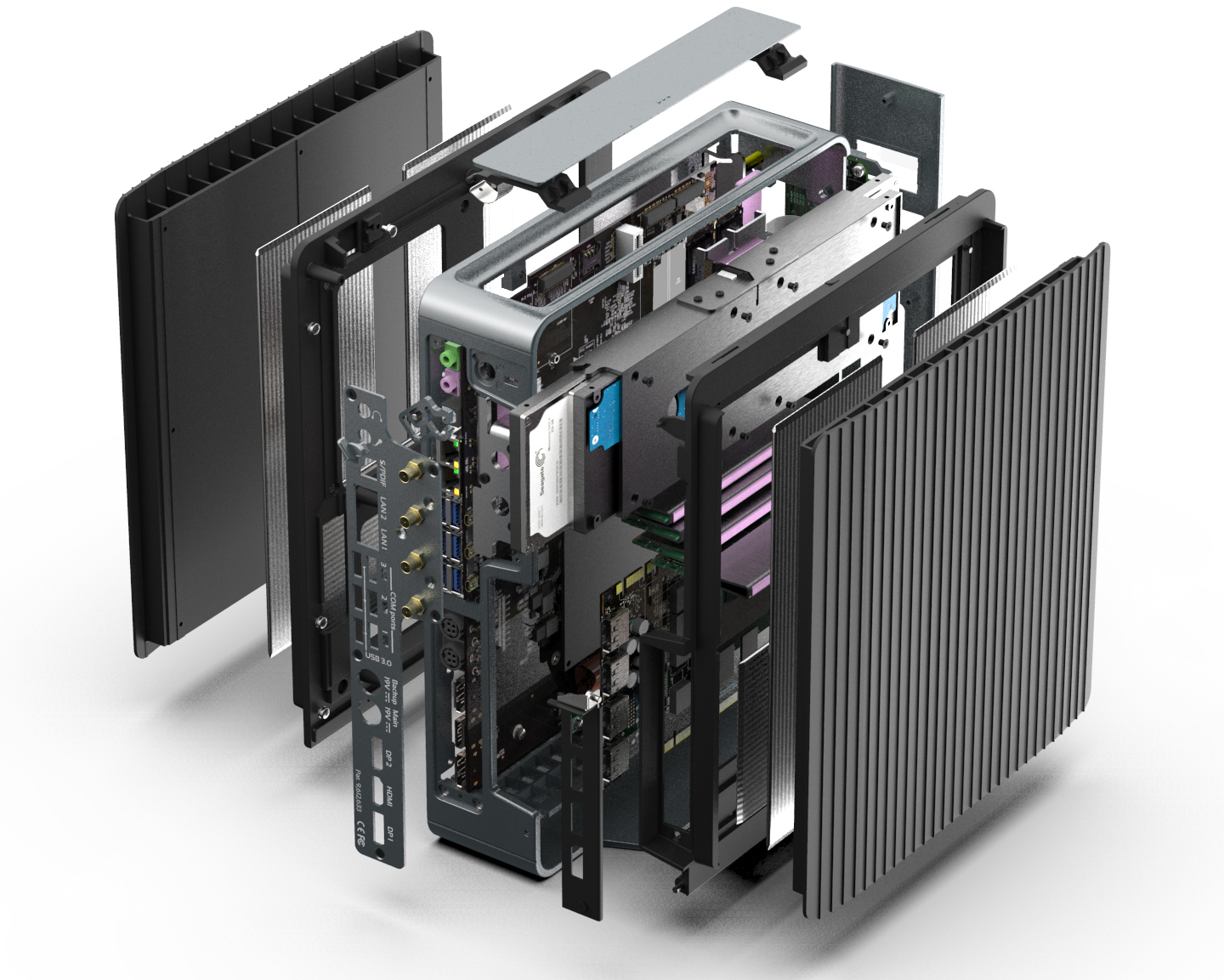 The workstation will come in a variety of configurations, on the CPU side right from a Celeron G4900 to the Intel i9-9900K and possibly even the Xeon E parts in the future. The GPUs range from NVIDIA's GeForce GTX 1660 Ti all the way up to the $900 Quadro RTX 4000. The Compulab Airtop3 will support up to 128 GB of DDR4 memory and for storage two NVMe drives and four 2.5″ drives. The fanless PC has a TDP rating of 300W.
For connectivity, the Airtop3 has two GbE ports, 802.11ac, Bluetooth and 4G/LTE as well. I/O is handled by eight USB 3.x Type-A ports, one USB 3.1 Gen 2 Type-C port and three RS232 ports. The Compulab Airtop3 is especially being advertised for commercial and industrial environments, so expect extreme temperature resistance of extended (-20°C – 70°C) or industrial (-40°C – 70°C) ranges.
Read more: