2020, as Google rightly said, is the year of video calls. Coronavirus pandemic has changed the way we work, learn or even connect with our loved ones. Google, has been hard at work, providing us with high-quality video conferencing software — Google Meet — and regularly improving it to make our lives easier. Today, Google is rolling out a new feature to its video conferencing service that'll let you cast Google Meet calls on your TV screens.
Cast Google Meet Calls to TV Screens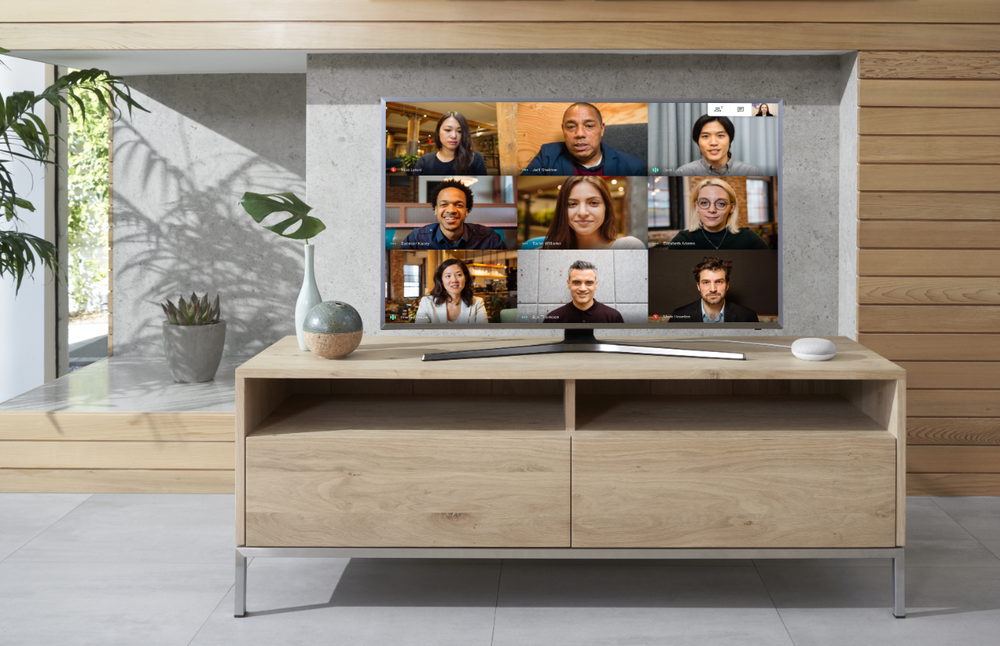 For this to work, you'll need a Google Chromecast (or a TV Stick/Box with Chromecast Built-in), and the latest version of Google Chrome on your laptop/PC. When you're in the Meeting, you'll now see a cast logo near the address bar of your browser, which will then stream video and audio of the call to your TV.
When you cast Google Meet to your TV, your own audio and video feed will still be coming from your computer, unless you have a USB webcam with a mic built-in.
This will come in handy in situations like distance learning. Students, nowadays, are mostly taking classes online, and with Google Meet and Cast, students can take advantage of big TV screens while jotting down notes of that mathematics lecture.
Duo Comes to Android TV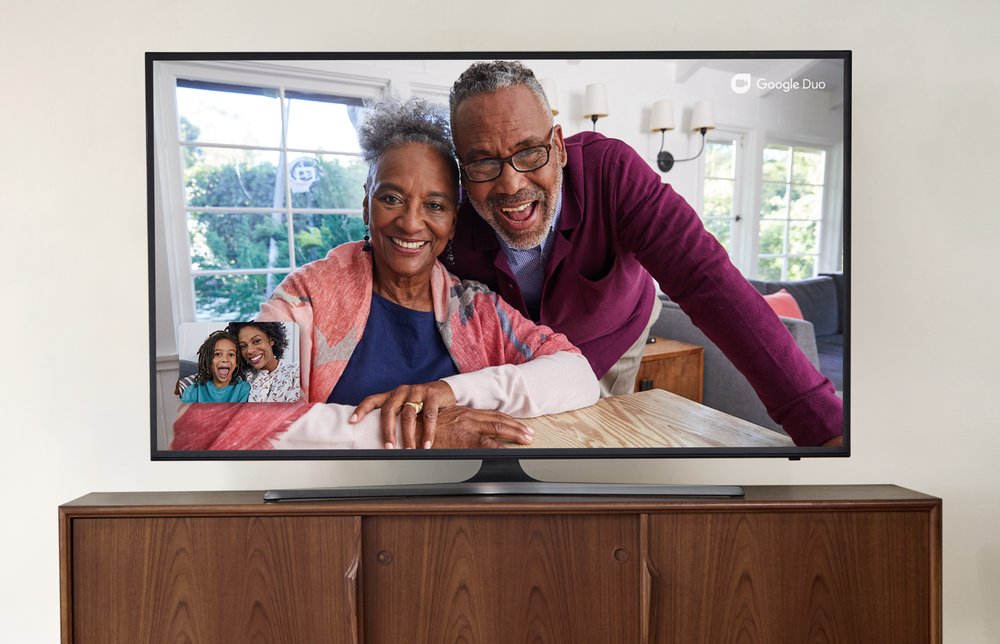 Google is also coming up with a beta version of the Google Duo app for Android TV that will let users start video calls from their TV screen. Although the app isn't available right away, Google says it will be released "in the coming weeks."
Google's making every effort in making its competition — Zoom and Microsoft Teams — fight for the throne of video calls, as it continues to add features regularly. And it's going to be a long tussle as the company says at the end of its blog post, "video calls aren't going anywhere" anytime soon.
Also Read: Zoom Comes to Google Assistant Smart Displays, Amazon Echo and Facebook Portal