We've been covering gaming PC build guides for various budgets over the past few months. Most of the segments have already been covered from 30K to 80K INR. In this post, we compile the list of components needed to build a gaming PC under Rs 40,000 that can handle most titles at 1080p 60 FPS without breaking a sweat. Before starting, let me make it clear, we'll be focusing on sheer gaming performance and as such will opt for parts best suited for this task.
Overview: Best PC Build Under Rs. 40,000
With this build, we are aiming for 60 FPS using the absolute maximum or ultra settings at 1080p. Our pick of components for this 40K PC build is:
Best Budget CPU for Gaming: Intel Core i3-9100F
Price: Rs. 6,610 (Link)
The 9th Gen Intel Core i3-9100F is a quad-core CPU with a boost clock up to 4.20GHz. While the Ryzen 5 2600 beats it in multi-threaded workloads and content creation, when it comes to gaming it's the best processor for gaming in this price range, period. It's just slightly slower than the hex-core i5-9400F that costs around 13K, so don't worry as long as you're aiming for 60FPS at 1080p or 1440p, it won't cause any problems. Just a reminder, the 9th Gen i3 is comparable to the 6th and 7th Gen i7 flagships. All three are quad-core parts based on the Skylake core.
Best Budget Graphics Card: NVIDIA GeForce GTX 1660 6GB
Price: Rs. 15,999 (Link)
NVIDIA's GeForce GTX 1660 is based on the Turing architecture and although it loses the ray-tracing capability, it still packs quite a punch when it comes to mainstream gaming, averaging 75+FPS in most eSports titles. Considering that this is a 40K build, I expect you go with a 1080p 60Hz monitor, instead of a fancy 144Hz G-Sync screen that costs north of 40K itself. At Rs. 15,999, the Asus TUF gaming is the cheapest variant of the 1660 and one with dual fans.
Related: 10 PC Games with the Best Graphics and Visuals
Best Budget Motherboard: Asus TUF H310 Plus Gaming
Price: Rs. 6,250 (Link)
The ASUS TUF comes with premium quality components at a reasonable price and features the H310 chipset, an ideal board for both the Core i3 as well as the i5-9400F. With support for 32GB of DDR4 RAM @ 2666MHz via two DIMMs, a PCIe x16 slot for a dedicated GPU, 4 SATA ports and an NVMe, it should be sufficient for all your devices. Last but not least, the ASUS TUF brand is known to last, so you're making no compromise on quality.
Best Memory for 40K INR Build: Adata XPG Gammix D10 4GBX2
Price: Rs. 2,400 (Link)
Unlike the Ryzen chips, Coffee Lake processors aren't sensitive to memory, so there's no need to splurge for an expensive kit. The ADATA XPG DIMMs (I suggest getting 4GB x 2 for dual-channel) with a price tag of Rs. 2,400 for 8GB of DDR4 memory clocked at 2666MHz are perfect for this setup.
Power Supply: Cooler Master MWE 550W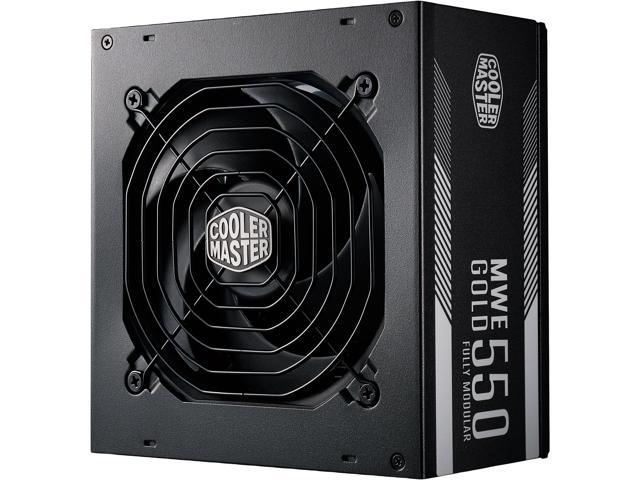 Price: Rs. 3,377 (Link)
Since we are opting for a GeForce GTX 1660, it's better to go with a 550 power supply, as it will ensure none of the components are starved for power. Since most people hate the VS series, we replaced it with the Cooler Master MWE Gold 550W PSU.
Cabinet
Like every other build, the choice of the case comes down to personal preference. For this system, our choice of cases is as follows:
Storage: Seagate 1TB Barracuda 7200 RPM
Price: Rs. 2,900 (Link)
The Seagate 1TB Barracuda is a 7,200 RPM drive to boot that costs just 2,900 INR, making it one of the best options in this price bracket.
Summary: Best Gaming PC Build Under 40,000 INR
To sum up, our choice of components for the best PC build under 40,000 INR is as follows:
Read more: