Building a 4K PC build is never easy. You need a beastly GPU to shell out 60 FPS in today's taxing titles. The 8 million pixel count doesn't really help with that, but it does offer an unmatched level of detail. In this post, we'll be building the ultimate 4K gaming PC that should easily run all modern titles at UHD 60 FPS without breaking a sweat.
Best CPU: AMD Ryzen 7 3800X
| | | | | |
| --- | --- | --- | --- | --- |
| Cores/Threads | Base Clock | Boost Clock | Cache Size | TDP |
| 8/16 | 3.9GHz | 4.5GHz | 32MB L3 | 105W |
At 4K, it's the GPU that does most of the heavy lifting and you can get away with a fairly budget CPU. However, to make sure this rig can handle high frame rates at 1440p, we'll be opting for the Ryzen 7 3800X, one of the best high-end processors on the market. The 3800X is ideal for a gaming PC that can be used for streaming as well as content creation.
Cooler: Deepcool GamerStorm Maelstrom 240 RGB
Price: Rs. 5,699 (Link)
Deepcool's GameStorm 240 RGB liquid cooler is one of the cheaper options that come with dual-fan radiators and should work well with the Ryzen 7 3800X. It should allow the CPU to boost up to the max boost frequency as well as some mild overclocking.
Graphics Card: NVIDIA GeForce RTX 2080 Ti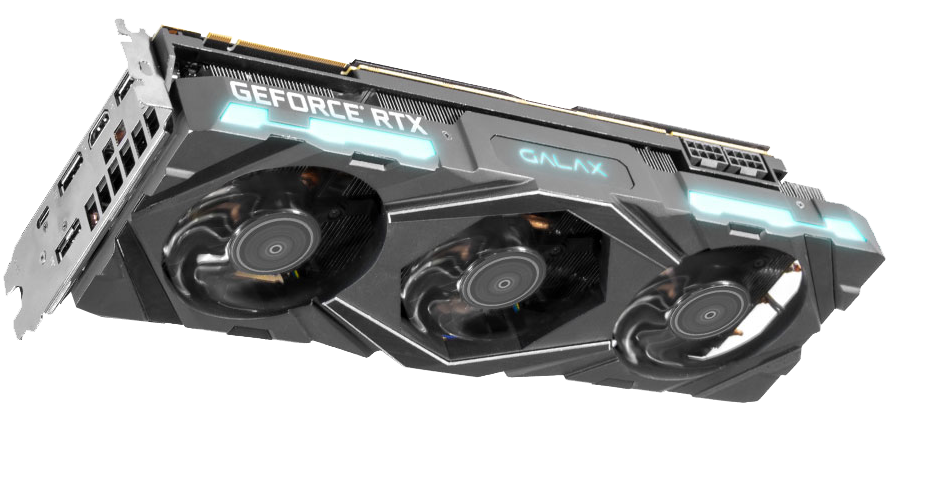 | | |
| --- | --- |
| Cores | 4352 |
| Boost Clock | 1545 MHz |
| Memory | 11GB GDDR6 |
| Memory Speed | 14 Gbps |
| Bus Width | 352 Bit |
| TDP | 300W |
Since we're aiming for 4K 60 FPS or 1440p 144FPS, we'll be recommending NVIDIA's Turing flagship, the GeForce RTX 2080 Ti which costs almost half of the total budget. Granted it's way more expensive than it should be but it'll help drive pretty much every modern title at 4K with all the settings cranked up to ultra. There's really no other option and if you want the best performance at 4K, this is the card you'll want. An RTX 2080 Super falls short in more taxing games like Metro Exodus and Control and lowering the settings doesn't always help.
Motherboard: Asus ROG Crosshair VIII Hero
Price: Rs. 32,980 (Link)
| | |
| --- | --- |
| CPU Support | 2nd & 3rd Gen Ryzen CPUs |
| RAM Support | 128GB DDR4 up to 4800MHz (OC) |
| RAM DIMMs | 4 |
| PCIe Slots | 2x PCIe 4.0 x 16, 1x PCIe x 8 for Triple SLI/XFX, 4x PCIe 4.0 x 1 |
| Multi-GPU Support | Yes; XFX and SLI |
| Storage | 2x M.2, 6x SATA 8 Gbps |
| USB | 8x USB 3.2 Gen2, 6x USB 3.2 Gen1, 4x USB 2.0 |
The ASUS ROG Crosshair VIII may seem a bit excessive, but it's one of the best X570 motherboards out there. Powered by a robust VRM and power delivery system, it boasts one of the finest onboard audio and WiFi chipsets on the market. Thanks to an automated overclocking system, you can overclock your Ryzen chip even if you're a beginner in the field.
Memory: ADATA XPG Spectrix D60G 8GBX2 DDR4 3200MHz RGB
Price: Rs. 7,799 (Link)
The ADATA XPG Spectrix has more RGB lighting than any other memory kit on the market. Moreover, it has a tested speed of 3200MHz. That should be just fine for your Ryzen 7. Overclocking by another 200MHz should be pretty easy, and will get you to the sweet spot. Even if you can't, it's fine. At 4K, the difference will be less than negligible.
Related:
Storage: Samsung 256GB 860 EVO M.2 + Samsung 860 QVO 1TB SATA
Price: 860 EVO: Rs. 3,999 , 860 QVO: Rs. 9,299
Samsung still has the best SSD drives in the market, NVMe as well as SATA. The 256GB M.2 drive will make sure your system is lighting fast while the 1TB 860 QVO is ideal for games and all the other bulky stuff. Yes, being QLC NAND it will be slower than MLC and even TLC based SSDs but it will still be much faster than traditional magnetic storage. And then there's the price. It costs half as much as regular SSDs.
Power Supply: Thermaltake Toughpower RGB 850W Gold
Price: Rs. 11,199 (Link)
Thermaltake's 850W power supply comes with all the bells and whistles of a high-end power supply and can be had for a reasonable price. It's fully modular and has RGB, what more do you want.
Cabinet: Phanteks ECLIPSE P350X
Price: Rs. 6,299 (Link)
Summary: Best Gaming PC Build Under Rs 2 Lac:
| | | |
| --- | --- | --- |
| Component | Name | Price |
| CPU | AMD Ryzen 7 3800X | Rs. 30,599 |
| Graphics Card | NVIDIA GeForce RTX 2080 Ti | Rs. 94,399 |
| Motherboard | Asus ROG Crosshair VIII Hero | Rs. 32,980 |
| Memory | ADATA XPG Spectrix D60G 8GBX2 | Rs. 7,799 |
| SSD M.2 | Samsung 256GB 860 EVO | Rs. 3,999 |
| SSD SATA | Samsung QVO 1TB | Rs. 9,399 |
| Power Supply | Thermaltake TOUGHPOWER RGB 850W Gold | Rs. 11,199 |
| Case | Phanteks ECLIPSE P350X | Rs. 6,299 |
| Total | | Rs. 1,96,673 |