The midrange segment is where the majority of gamers look towards when building a PC. In this post, we'll be handpicking the best components required to build a budget PC for 1080p gaming under the 50,000 mark. This rig should be able to push 75 FPS to 100 FPS in all eSports titles without breaking a sweat. To ensure that, we'll need ample graphics processing power as well as a CPU that doesn't bottleneck the graphics card. Our total price tag for the components excluding the monitor and peripherals is going to be somewhere in the 40-45K range, to leave some space for the HDD and/or SSD.
Best CPU for Gaming @ 1080p Ultra: Intel Core i5-9400F
Price: Rs. 11,750 (Link)
For the CPU, I'll be recommending the 9th Gen Intel Core i5-9400F. A lot of people won't like the fact that I'm suggesting a blue chip for a budget setup and will complain that a Ryzen 5 2600 should be recommended instead. My reasons are twofold. Firstly, this is a sheer gaming-focused rig where Intel Coffee Lake CPUs are quite a bit superior to the 1st and 2nd Gen AMD Ryzen processors (both cost north of 10K), so it won't make much sense to shell out another 4-7K on a Zen+ part. Secondly, this i5, unlike its predecessors, is a hex-core part just like the Ryzen 5. However, thanks to the higher IPC, the gaming performance is much better while in the multi-threaded segments, it sits between the 1st Gen R5 and 2nd Gen R5 due to the higher boost clocks. As for the 3rd Gen Ryzen 5 3600, it's just way too expensive for a midrange sub-50K build.
Best GPU for Gaming @ 1080p Ultra: NVIDIA GTX 1660 6GB
Price: Rs. 15,999 (Link)
The prices of the lower-end and mid-range graphics cards have fallen significantly in the last 4-6 months, making PC gaming a whole lot affordable. The GeForce GTX 1660 has come down to Rs. 16,000 all the way from around 20K, letting you spend the extra 4K on a storage drive or memory. Powered by the 12nm Turing architecture, the GTX 1660 is the go-to card for 1080p gaming without any restrictions in graphics quality. You can achieve 100+FPS in fast-paced shooters like Fortnite and Apex Legends with some minor reduction in visual quality using this GPU which is quite impressive considering that this is a budget 50K gaming build.
Best Motherboard for Intel Core i5-9400F: ASUS TUF H310-Plus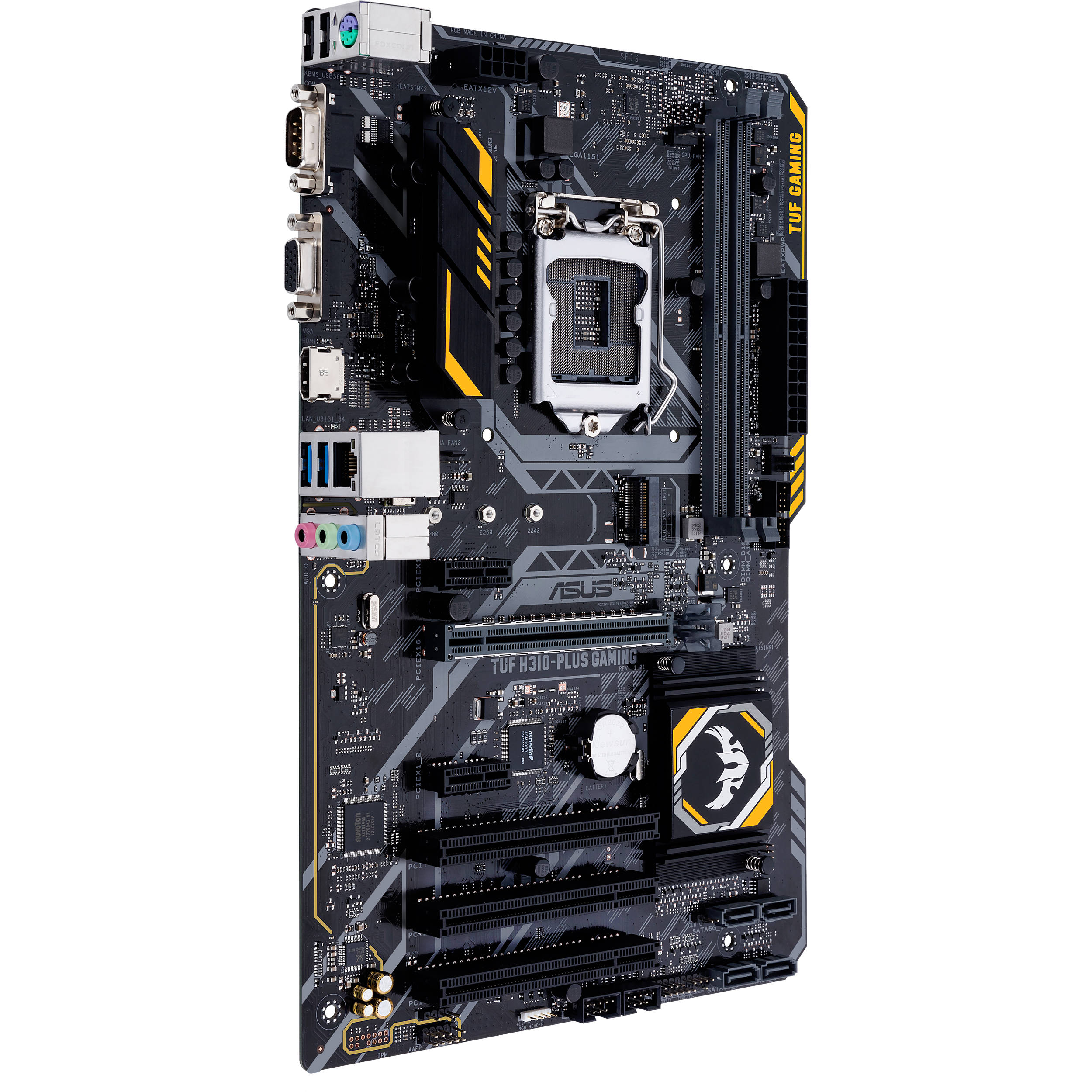 The Asus TUF H310 is the perfect motherboard to pair with this price effective but capable build. It comes with 4 USB slots and a PCIe x16 3.0 slot for I/O and supports up to 32GB of 2666MHz DDR4 RAM. Asus' premium component quality also ensures that you won't run into any technical issues. With such a build quality and design, the price-tag of 6K is rather justified. There are a few other boards in this range, such as the Asus EX-B365M and the ASUS TUF B365M which cost slightly more but come with additional features.
Recommended Memory: Adata XPG Flame 8GB
Price: Rs. 3,400 (Link)
Adata's XPG memory modules are the most economical and 8GB (4GBx2) of it should be just fine for now. You can replace them with two 8GB DIMMs later, or if you left with some excess dough. Furthermore, unlike the Ryzen chips, the Coffee Lake CPUs aren't that sensitive to memory speeds or timings, so there's no need to go for an expensive kit.
Power Supply: Cooler Master MWE 450W
Price: Rs. 2,450 (Link)
Since this is a sub-50K setup, we won't be investing in a Gold or Platinum PSU nor a modular one. The Cooler Master MWE 450W is our pick for this system and will provide enough juice to overclock the graphics card if needed. There are other alternatives, but we'll be recommending the CM MWE as it's one of the better parts available in the market.
Case: Thermaltake Versa N21
Price: Rs. 3,400 (Link)
For the case, it largely comes down to preferences. There are tons of options nowadays in pretty much every segment with gorgeous cases from Antec, Corsair, Cooler Master, Thermaltake, NZXT and even Circle. However, for this build, we're suggesting the Thermaltake Versa N21. Our second choice is the Versa N23 which is priced the same but retains the looks of a pricey case.
Storage
HDD: Seagate 1TB 7200RPM (Rs. 2,900)
SSD: Silicon Power 256GB NVMe PCIe Gen3 x4 M.2 2280 SSD (Optional)
Since we have some mullah to spare, we'll be investing in premium storage options as they can significantly improve your overall experience. The 256GB NVMe SSD will boost your boot times by 5-10 times over traditional magnetic storage while the Seagate 7200RPM drive has the best price-performance ratio with a tag of just 2,800 INR.
Summary: Best Gaming PC Build Under Rs. 50,000
With this build, we are aiming for 60+ FPS using the absolute maximum or ultra settings at 1080p. Our pick of components for the 50K gaming PC build is as follows:
Read more: