As the title suggests, we aim to help people looking to build a PC for roughly ₹70,000 with this article. The build is suitable for playing games at Ultra settings at 60 frames per second in Full HD(1080p). Without any further ado, let us jump right into it.
Parts For PC Build Under ₹70,000:
After a one-click activation OC in Ryzen Master, the Ryzen 5 3600 offers about the same performance as the 3600X, but for ₹2,500 less. It also comes with a very capable stock cooler and has features from higher-end processors like Simultaneous Multi-Threading(SMT, the AMD equivalent of Hyper-Threading), which makes the Ryzen 3600 the king of value.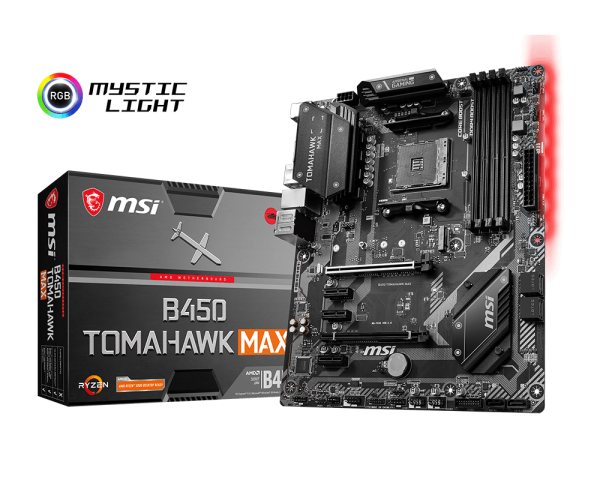 The B450 Tomahawk MAX offers great value and a solid foundation to build upon. It is one of the best in terms of power consumption and delivery, where it is one of the best. As with all other MAX motherboards from MSI, it will be compatible with the Ryzen 3000 series processors out of the box. If you don't mind spending a couple of extra minutes updating the BIOS using the USB Flashback though, you should be able to save a few bucks by opting for the non-MAX Tomahawk. You can also opt for the MSI B450 PRO-VDH MAX if you would like to save some more.
We opted to go for the most affordable dual-channel 3200MHz CL16 kit we could find since Ryzen CPUs tend to get a significant bump in performance with faster memory. Remember to "overclock" the memory to run at its advertised speed of 3200 MHz, though, or it will run at the JEDEC default of 2133 MHz. Depending on your motherboard, the memory overclock may be called DOCP (Direct Overclock Profile), EOCP (Extended Overclock Profiles), or XMP (eXtreme Memory Profile).
The MX500 is one of the best SSDs out there for its price, and a 500 GB variant should let you store plenty of your games along with your OS on it. The WD Blue will serve as our mass storage, to make sure you don't run out of space for your games.
At its best, the 1660 Super beats the 1660 Ti, while being a stone's throw at its worst. This, paired with the significantly lower price, made the choice obvious between the two. We opted for the Gigabyte version because of the great customer service they provide in India. You can find more affordable versions of this card by the likes of GALAX, but the service in case you run into a problem can be hit or miss. For benchmarks, check out our review of the card here.
Cases are very subjective, so feel free to choose any case that you like as long as it fits the components in. I will be choosing the Corsair 100R though, because of its low price, sleek looks and ease to build in.
The CX550 is certified 80+ Bronze, has a warranty of 5 years and includes black braided cables. There are cheaper options available, but I personally would not recommend most of them, as it is important to get a good power supply for the lifetime of your PC components.
Summary